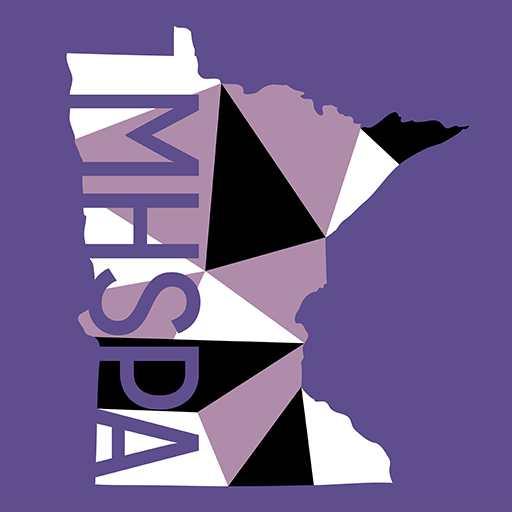 The top scholastic journalism at the 2019 Minnesota High School Press Association's Oct. 19 convention was honored in its Best of Show competition.
Current work from students attending the convention was judged in yearbook, magazine, newspaper, online and broadcast categories.
Preceding the Best of Show announcements, the state's 2019 Gold Medallion Awards were also announced.
This year's winners in Best of Show —
Broadcast
First Place
SFHS Today
St. Francis High School
Second Place
NOISE News
Spectrum High School
Third Place
The Flash
Eastview High School
Fourth Place
Hylander News Network
Columbia Heights High School
Fifth Place
Echo
St. Louis Park High School
Feature Magazine
First Place
KEQ
Benilde-St. Margaret's School
Second Place
The Hoofprint
Buffalo High School
Third Place
Aureus
St. Paul Academy and Summit School
Literary Magazine
First Place
Iris
St. Paul Academy and Summit School
Second Place
Apotheosis
Benilde-St. Margaret's School
Newspaper
First Place
The Rubicon
St. Paul Academy and Summit School
Second Place
Echo
St. Louis Park High School
Third Place
The Pony Express
Stillwater Area High School
Fourth Place
The Heights Herald
Columbia Heights High School
Fifth Place
The Spectrum
The Blake School
Sixth Place
Zephyrus
Edina High School
Seventh Place
Knight Errant
Benilde-St. Margaret's School
Eighth Place
Cougar Nation News
Centennial High School
Website
First Place
Echo
St. Louis Park High School
Second Place
RubicOnline
St. Paul Academy and Summit School
Third Place
Knight Errant
Benilde-St. Margaret's School
Fourth Place
The Pony Express
Stillwater Area High School
Fifth Place
The Hoofprint
Buffalo High School
Sixth Place
The Lantern
Cannon Falls
Seventh Place
The Spartan Speaks
Orono High School
Eighth Place
SFHS Today
St. Francis High School
Ninth Place
The Spectrum
The Blake School
Tenth Place
OHS Magnet
Owatonna High School
Yearbook
First Place
Tatanka
Buffalo High School
Second Place
Spartan
Orono High School
Third Place
Kabekonian
Stillwater Area High School
Fourth Place
The Accolade
Spectrum High School
Fifth Place
Echowan
St. Louis Park High School
Sixth Place
Ibid
St. Paul Academy and Summit School
Seventh Place
Antler
Minnehaha Academy
Eighth Place
Then & Now
St. Michael-Albertville High School
Ninth Place
Lightyear
Eastview High School